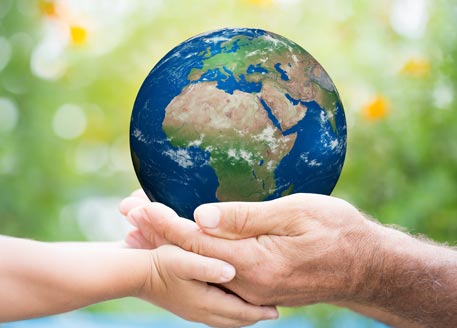 Our staff is committed to foster the culture of sustainable development and to implement our projects in compliance with the best practices on safety, health and environmental.
QUALITY, SAFETY AND ENVIRONMENT APPROACH
The quality and reliability of our services have always been considered as strategic objectives. SCET-TUNISIE has been certified ISO 9001 in August 2000. Since then, and thanks to the commitment and mobilization of our teams, we have developed the Quality Manageme approach to finally achieve the implementation of an Integrated Management System covering Quality, Safety and Environment: in January 2018, SCET-TUNISIE has been certified according to ISO9001 Version 2015, ISO 14001 Version 2015, OHSAS 18001 Version 2007 QSE Certification.
This approach aims at achieving the following objectives:
satisfying our clients by committing ourselves to deliver high quality services,
differentiating ourselves in an increasingly tough competitive environment by offering to our customers competitive prices and outstanding services,
providing services that meet the requirements of safety, reliability, functionality and optimization of costs and deadlines, in compliance with the standards and current regulations, while preventing health risks, ensuring the safety of our teams as well as environmental risks,
integrating the evolution of our professional environment in our daily operating methods,
moving towards a "zero defect standard " and striving for excellence through a strategy of continuous improvement.
The competitiveness of our company and the improvement of its brand image rely on the achievement of these goals. The interests of our company coincide with those of our clients. At the operational level, these objectives must be reflected by:
the control of our projects (quality, costs, delays, control and validation of our deliverables),
the respect of our commitments towards to our clients and partners in a respectful approach of the environment and by guaranteeing the safety of our teams,
the business strategy that must be adapted to the markets and to the development objectives of the company,
the human resources development of our task force and the ongoing development of our skills company and the ongoing development of the skills implemented,
the use of production equipment and softwares which are adapted to the technical requirements of our projects,
the continuous need to improve our Integrated Quality, Safety and Environment Management System.

All requirements of ISO 9001, ISO 14001 and ISO 45001 are applicable to our integrated management system for the following activities:
Studies and supervision of works in the fields of building, infrastructure, transport, water and sanitation, agricultural and rural development and environment.
Studies in the fields of urban planning and development.
Economic studies, technical assistance.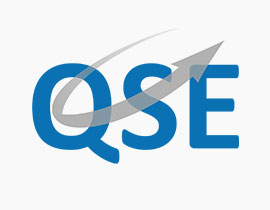 Download the quality manual MQSE

Environmental, Social, Hygiene, Health and Safety code of conduct
This Code constitutes the backbone and the reference framework for both our professional practices and our continuous improvement approach.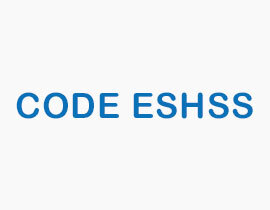 Download the code of conduct ESHHS